A. A. Smith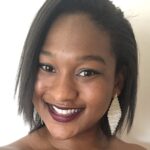 "How did you decide you wanted to become a writer?"

I didn't, really. I mean, no matter how busy I am with school, friends, family or work, whenever inspiration hits I have to stop everything to write. If I'm without a computer, then on paper, a Starbucks napkin, even my phone in dire situations. If I go too long without writing, my ideas consume me. I don't know, is that a choice?

-A. A. Smith, in an interview with UTSC's The Underground

A. A. Smith has been writing for as long as she could put pen to paper. Since the publication of her first two novels, The Perfect Crime and Diaspora, she has been interviewed by radio, magazines, participated on Canada's Smartest Person, and helped create an ad for Hilroy. She has studied writing formally at the collegiate and university levels, and has experience spearheading the editorial department of a student-led magazine. Her work has been published both creatively and academically over the years, and she has no intentions of slowing down.
I. C. Nicastro
I.C. Nicastro has been fascinated with writing since high school, where he started the beginnings of his writing career. His artistic aspirations led to him pursuing his passion for the fine arts and obtaining his Bachelor of Arts from the University of Toronto and Sheridan College. Nicastro then started his career as an independent curator and is currently the director of IC Contemporary. Despite his accomplishments in the fine arts, he has had an affinity for writing and fiction, prompting the completion of his debut novel, The Trials of Salahan.